Join our tour hosts, Dr Leslie and Lisa Tay, as they show you around the new buildings in SJSM Village, beginning with what we call the Winter block.
We recommend you begin your tour here. You may pause at any point and return again later, or visit different parts at your own time via the navigation menu on the previous page.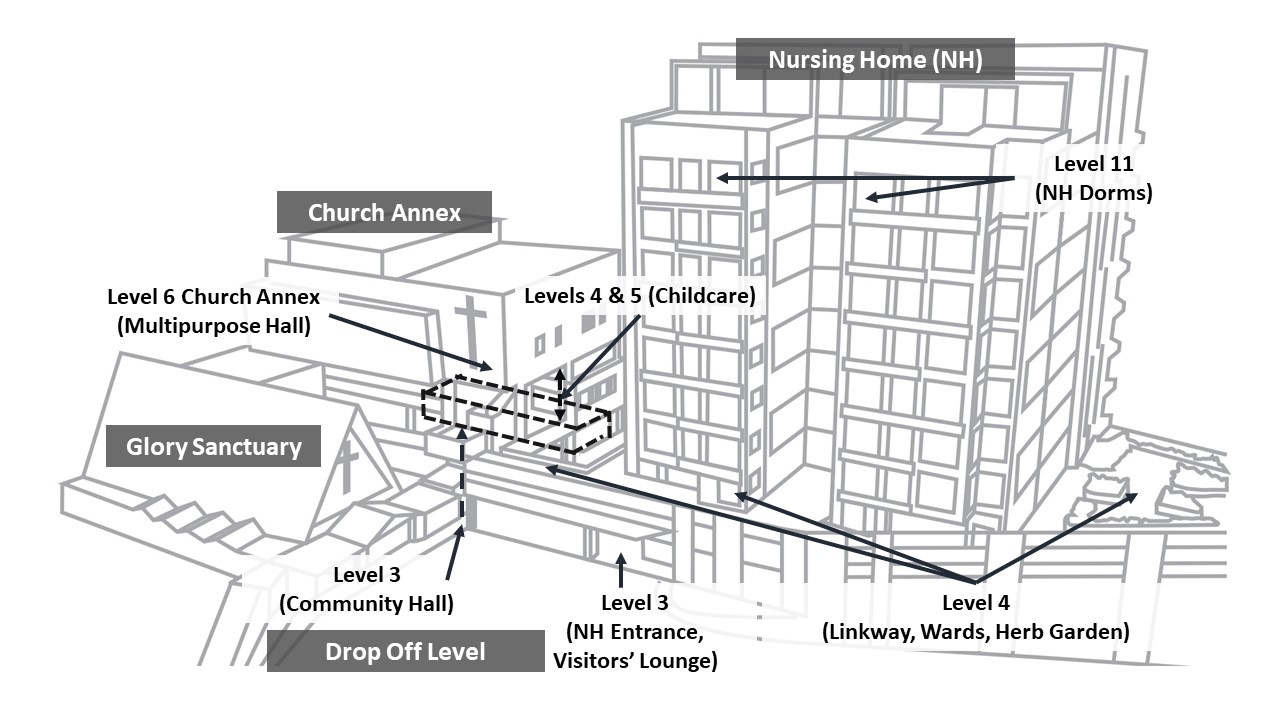 Welcome to the Story of Project Spring-Winter (PSW) which has a series of 8 videos (5 to 8 minutes each) that are interspersed throughout the virtual tour for those who want to know what happened to get SJSM Village to what it is today. It will be particularly interesting for SJSM church members and friends, but anyone will find them heart-warming and faith-building as they see how God led the church through this 8-year journey. Altogether, the videos will take about 50 minutes to view
Find out what Project Spring-Winter (PSW) is all about and how it started from Revd Dr Joshua Sudharman (previous Vicar of SJSM) and Larry Choi (PSW Chairman).
Wilson Tan of the PSW's Building Committee shares more about how land use in the project was planned and gives a hint of the extensive studies, consultations and prayer that led to the current areas designated for worship, the nursing home and the preschool.
About St. John's – St. Margaret's Church
SJSM Church is a parish of the Anglican Diocese of Singapore. Founded in 1971, we now meet over worship services in four language-streams – English, Chinese, Tamil and Filipino. Worshipping together as an intergenerational community, youth services and junior church services are held weekly, with combined family services held regularly. From as far back as 1991, SJSM has been involved in social actions that benefit the community, such as tuition classes, ministry to single parents, health screening and more. We serve the community irrespective of race or religion with relevant community and welfare services. Click here to find out more.