Amanda Poh, Principal of Little Seeds Preschool (SJSM), walks us through level 5 of the childcare centre. Aside from the classrooms for nursery and kindergarten 1 & 2 children, we also look at the outdoor play areas, which include spaces for sand and water play. Amanda also shares on the design aspects which facilitate intergenerational interaction.
Don't miss the view of our 100-year-old Madras Thorn from level 5!
We also look at the rooms for infant care at level 4.
Ling Kay Bin and Kok Chee Chun share thanksgiving stories from the perspective of the Childcare Committee, including the partnership of Anglican Preschool Services and the starting the academic year for its first batch of children in January 2021.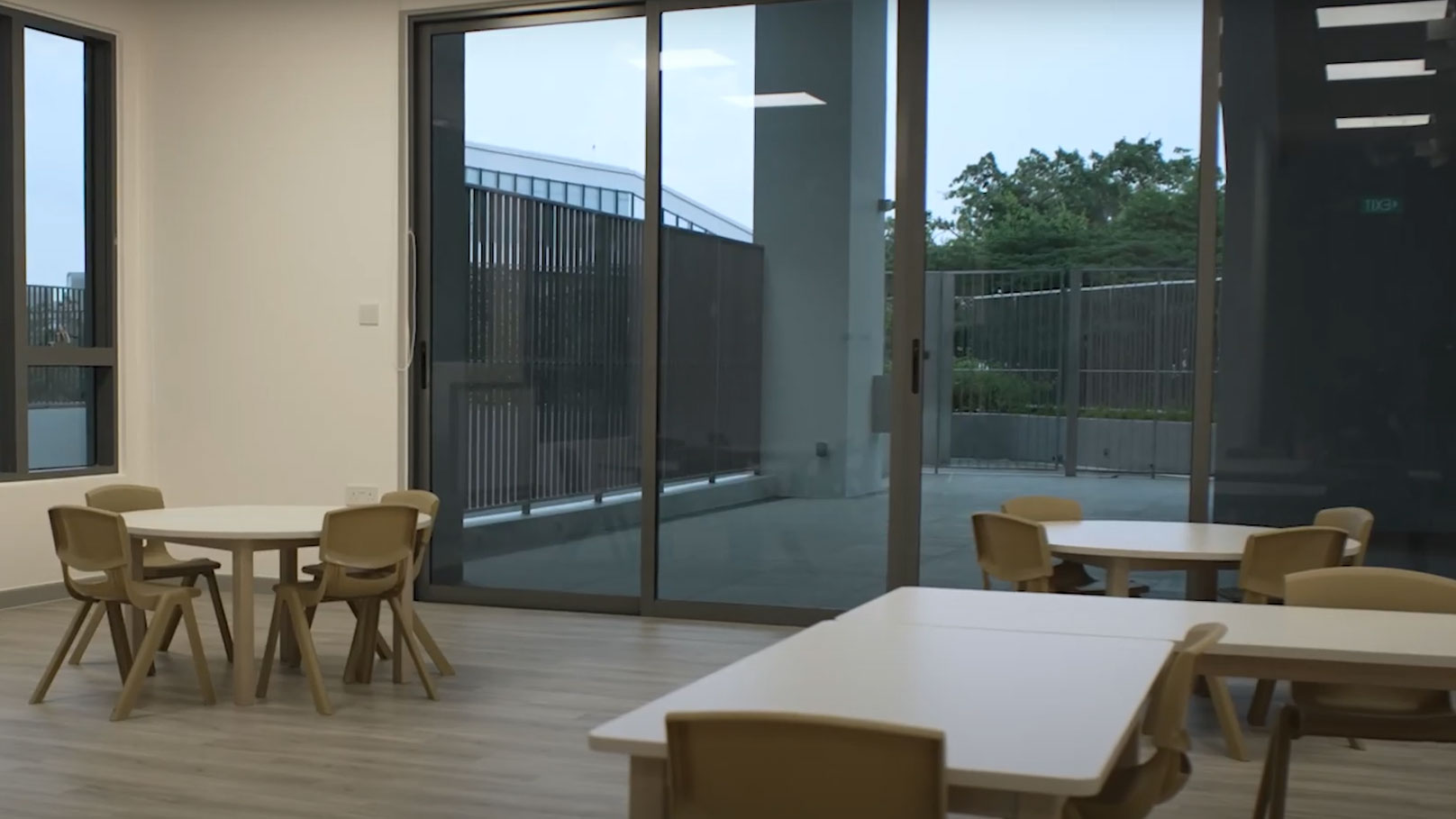 Little Seeds Preschool (SJSM)
The birth of the preschool involved a close partnership between SJSM church and Anglican Preschool Services (APS), which manages Little Seeds Preschool (SJSM) along with 17 other preschools under the Education Board of the Diocese of Singapore.
Despite delays to the completion of the new buildings because of the COVID-19 pandemic, the preschool was able to begin its 2021 academic year on 4 January 2021 by using SJSM's Junior Church rooms as temporary classrooms. Upon relocating to the new classrooms later this year, the preschool will expand its current enrolment of around 30 children to up to 150 children from Playgroup to Kindergarten 2, or from ages 18 months to 6 years old
Little Seeds Preschool (SJSM) will focus on holistic and value-based programmes that prepare children for life. Apart from academics, the programme will cover a much broader pedagogy that includes social and emotional values, life skills and interpersonal skills. Conceptualised as the "Spring" component of Project Spring-Winter's integrated multi generational facility, the preschool's curriculum will extend beyond traditional preschool activities, to programmes that allow the children to interact and bond with residents of the "Winter" (i.e. the nursing home) component. This will hopefully instil in the children, positive values of learning to honour, serve and love the elderly, while renewing a sense of purpose and hope for the residents as they engage with the young.